Home
›
Technical Questions
[Solved] Devices showing as offline for no apparent reason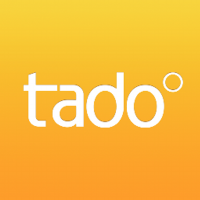 Jurian
| Admin
Hi all,
As many of you have reported in this forum, there was an issue with certain devices (mainly Smart Radiator Thermostats and Smart Temperature Sensors) where they would show their own status as "paired" but the app would show them as offline.
We have identified this issue on Wednesday and a fix was released yesterday (Thursday).
This fix should have solved all cases that were caused by this server side bug.
This means that if you still have intermittent problems with devices showing as "no remote access" you probably have to move the internet bridge.
The bridge is a single antenna device, which means that it has certain blind spots in certain directions. (normal for any wireless device). Please change the location and orientation until the connection between the device and bridge stabilises.
Kind regards,
Jurian
P.S. As many of you have stated, our technical support department is currently under quite some stress because of the huge amount of new customers ware are welcoming into the tado universe every single day. Our customer service representatives are doing everything they can to support as many people as possible and we will get back to your request when we can. Please try to help each other in this community forum and try to stay positive, we expect the reply times to come down again to acceptable levels in the next weeks.